VANDAAG zondag (3 jan) het eerste feest van 2016 bij Esencia.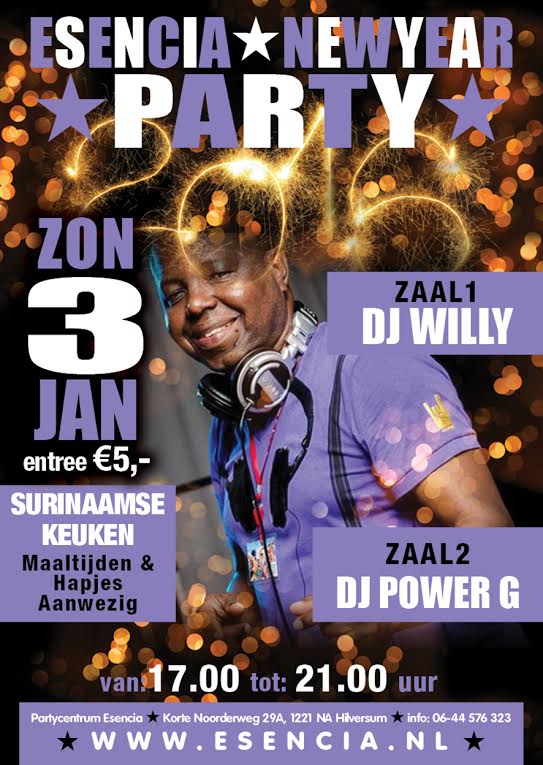 We starten al om 16:00u met een workshop Happy Rueda voor beginners! (van tevoren aanmelden verplicht! Duurt tot 17:00u.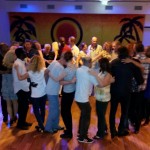 ZAAL 2:
Aansluitend een rookies hour in de 2de zaal. Rustige nummers salsa, bachata merengue en een beetje kizomba. Vanaf 18:00u KIZOMBA, Tarraxinha, Semba, Zouk verzorgd door Dj Power G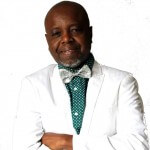 Over Dj Willy:
https://www.youtube.com/watch?v=z6PQOwFXDuA
Meer over Dj Willy.
Suriname-born DJ Willy's musical interests span from disco and house to rhythm and blues and Latin. It was back in 1980 when he first appeared as a DJ in his native country. The club where he worked for almost eight years became the most popular one in the country and still is. Willy moved to Holland in 1992 and one year later he was asked to work for the then-famous Latin club, Margarita's, in Amsterdam, where he was spinning mainly salsa and R&B.
As salsa was getting very popular in the 90s, he was invited to play music at many salsa parties in Amsterdam and other neighbouring cities. At present, DJ Willy is a favourite DJ at most of the major salsaevents all over Holland and Belgium. In addition to that, he has been and is spinning at a number of international salsa congresses in almost all the countries in Europe and since 2013 also in India and Dubai. Dj Willy is also the resident deejay at the Salsuri Salsa & Zouk Festival in Suriname.
Entree: slechts 5 euro
Eten: Er is een keuken met surinaamse bami en nasi te koop!!
Let's party together: COME AND ENJOY:)
Locatie: Esencia
Korte Noorderweg 29 Hilversum
Houten dansvloer
Prima ventilatie systeem
zeer goede geluidsinstallatie
Gratis parkeren zondag's
4 minuten loopafstand van NS station Hilversum
info 0644576323